(Draft Paper) Violence against Ebola Responders in the DR Congo: When Health Security becomes National Security.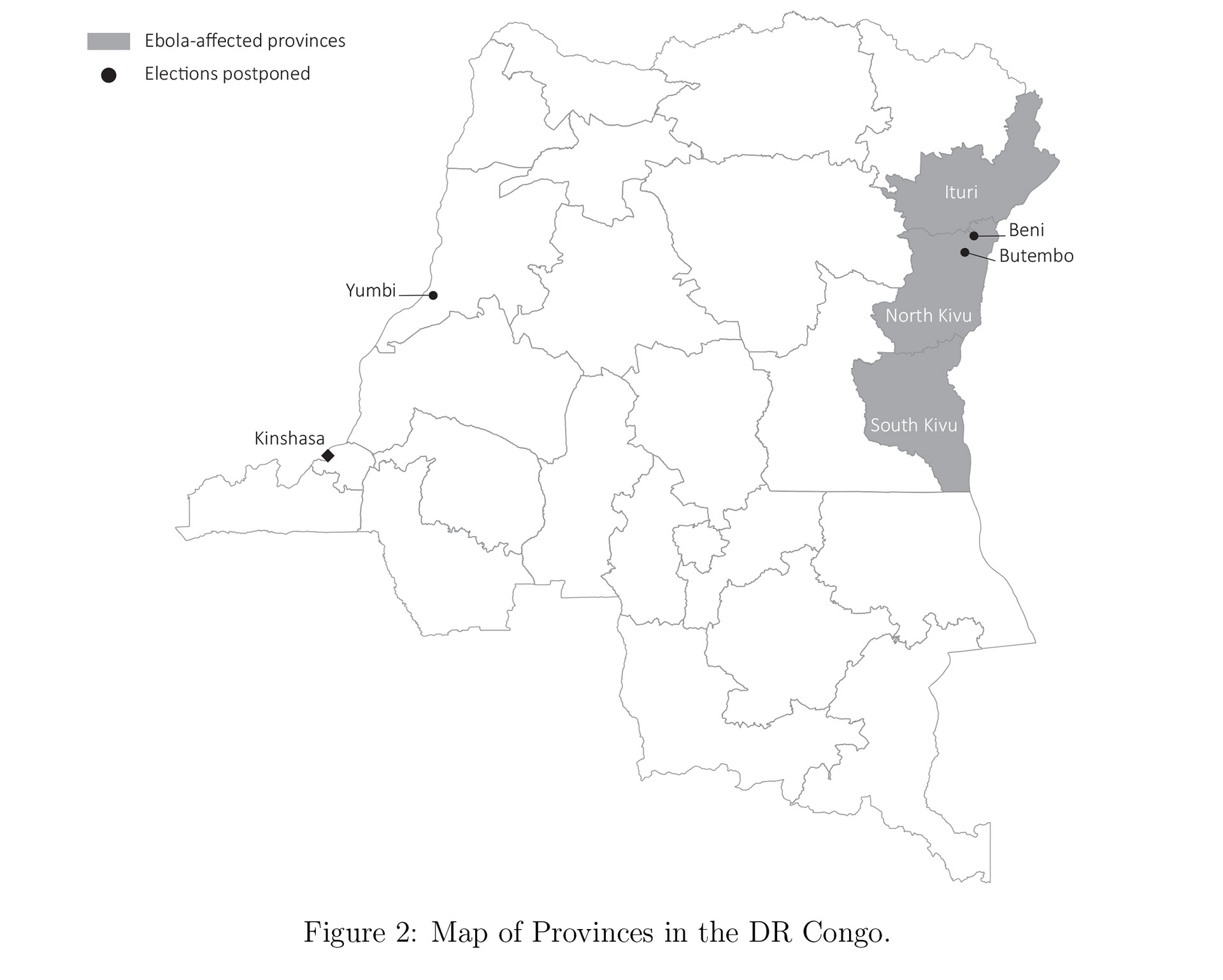 The Kivu region in the Democratic Republic of the Congo was the most affected region by the 2018 Ebola Virus Disease (EVD) outbreak. The region is also a stronghold of the opposition and bruised by some of the highest levels of recent violence in the country. The overall level of violence together with an increasing trend in attacks against Ebola responders made it difficult to control the EVD. Cases of mob-violence against medical facilities, attacks against individual doctors as well as lynching's of health workers during community outreach activities occurred. 
In an interrupted time-series model, I show that a significant increase in attacks against Ebola responders started immediately after the government excluded three regions from voting in the presidential elections. By controlling for violence against civilians as well as the rate of new Ebola infections, the model further shows that the sudden increase in attacks is indeed due to the 'election event' and not because of generally higher levels of insecurity or more Ebola cases. 
Although negative perceptions towards the Ebola response may have been inherent from the beginning, the study suggests - unlike commonly assumed - distrust alone did not lead to violence against Ebola responders. Attacks against Ebola responders sharply rose only after the government used the EVD as a convenient ground to oppress democratic rights of parts of its population and as such blurred the lines between health and national security.